Welcome to the Draft Port Phillip & Western Port Regional Catchment Strategy
Victoria's Regional Catchment Strategies
Victoria's ten Regional Catchment Strategies are being renewed. The new strategies will bring together organisations, groups and communities that are active in land, water and biodiversity management in each region. Each strategy will outline the vision for its region, assess current condition and set targets for the future. They will outline how work in each region will contribute to implementing government policies and achieving statewide targets, whilst also incorporating the knowledge and priorities of local communities.
This region
The Port Phillip and Western Port region is home to more than five million people and includes urban Melbourne, growth centres on the urban fringe, highly productive farming, forested parks and ranges, and a network of rivers, wetlands and estuaries which flow to our two valuable bays Port Phillip Bay and Western Port.
The region faces numerous, complex challenges including climate change, increasing urbanisation and population growth, and loss of biodiversity.
Finalising the strategy
This Port Phillip and Western Port Regional Catchment Strategy will broadly describe how land, water and biodiversity is managed across the region, highlight the connections between them, and identify targets for the future health and resilience of the region's environment.
A period of public consultation has been undertaken regarding the draft strategy and a final version is now being prepared. It is expected to be submitted to the Victorian Government in October 2021.
Become a Partner Organisation
If your organisation supports the directions of the strategy, you can join the growing list of Partner Organisations that are willing to share knowledge and contribute to achieving the targets.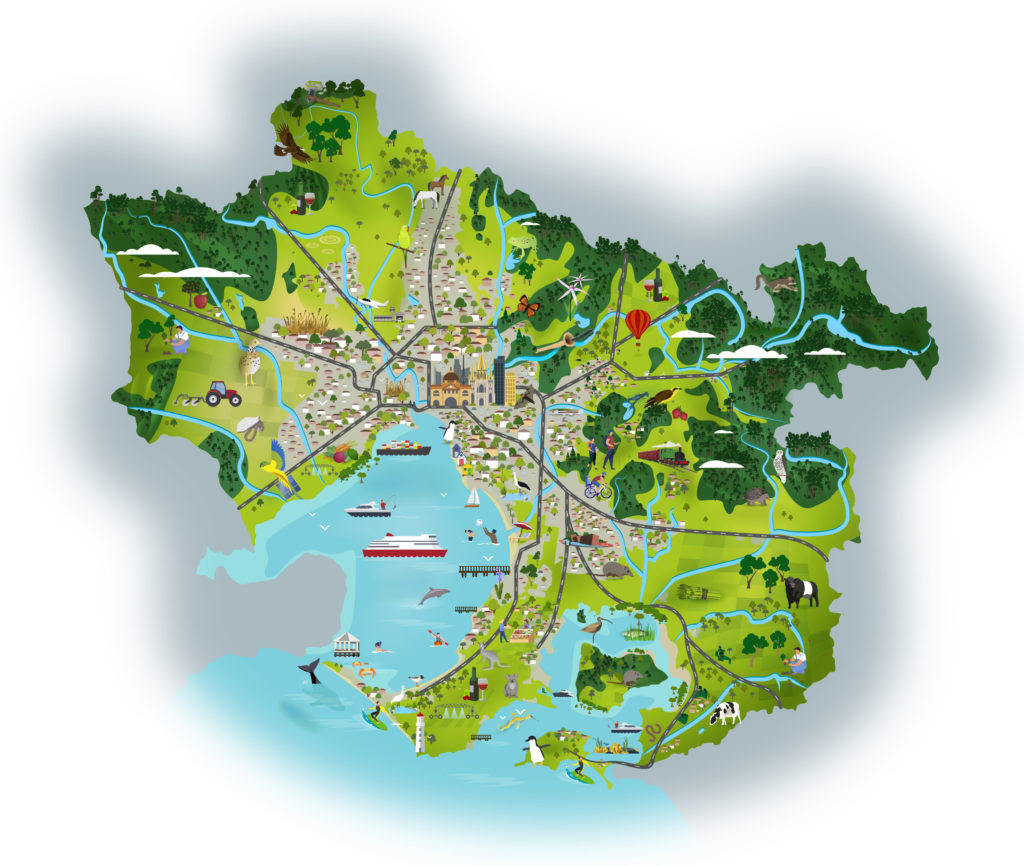 Quick links