Welcome to the Draft Port Phillip & Western Port Regional Catchment Strategy
Victoria's Regional Catchment Strategies
Victoria's ten Regional Catchment Strategies are being renewed. The new strategies will bring together organisations, groups and communities that are active in land, water and biodiversity management in each region. Each strategy will outline the vision for its region, assess current condition and set targets for the future. They will outline how work in each region will contribute to implementing government policies and achieving statewide targets, whilst also incorporating the knowledge and priorities of local communities.
This region
The Port Phillip and Western Port region is home to more than five million people and includes urban Melbourne, growth centres on the urban fringe, highly productive farming, forested parks and ranges, and a network of rivers, wetlands and estuaries which flow to our two valuable bays Port Phillip Bay and Western Port.
The region faces numerous, complex challenges including climate change, increasing urbanisation and population growth, and loss of biodiversity.
This Port Phillip and Western Port Regional Catchment Strategy will describe how land, water and biodiversity is managed across the region, highlight how these are interconnected and interdependent, and identify targets for the future health and resilience of the region's environment.
Have your say
We'd love to hear what you think about this draft Port Phillip and Western Port Regional Catchment Strategy and your suggestions to improve it. We want to ensure the strategy reflects your priorities and aspirations for the environment and your role in looking after it.
The Have your say button at the top of each page provides an easy way to provide feedback and ideas. You are welcome to complete the Have your say form multiple times, and the site will record what page you were on at time of feedback.
Feedback will be invited until Sunday 1 August. After all feedback is reviewed the final version will be submitted to the Victorian Government at the end of September 2021.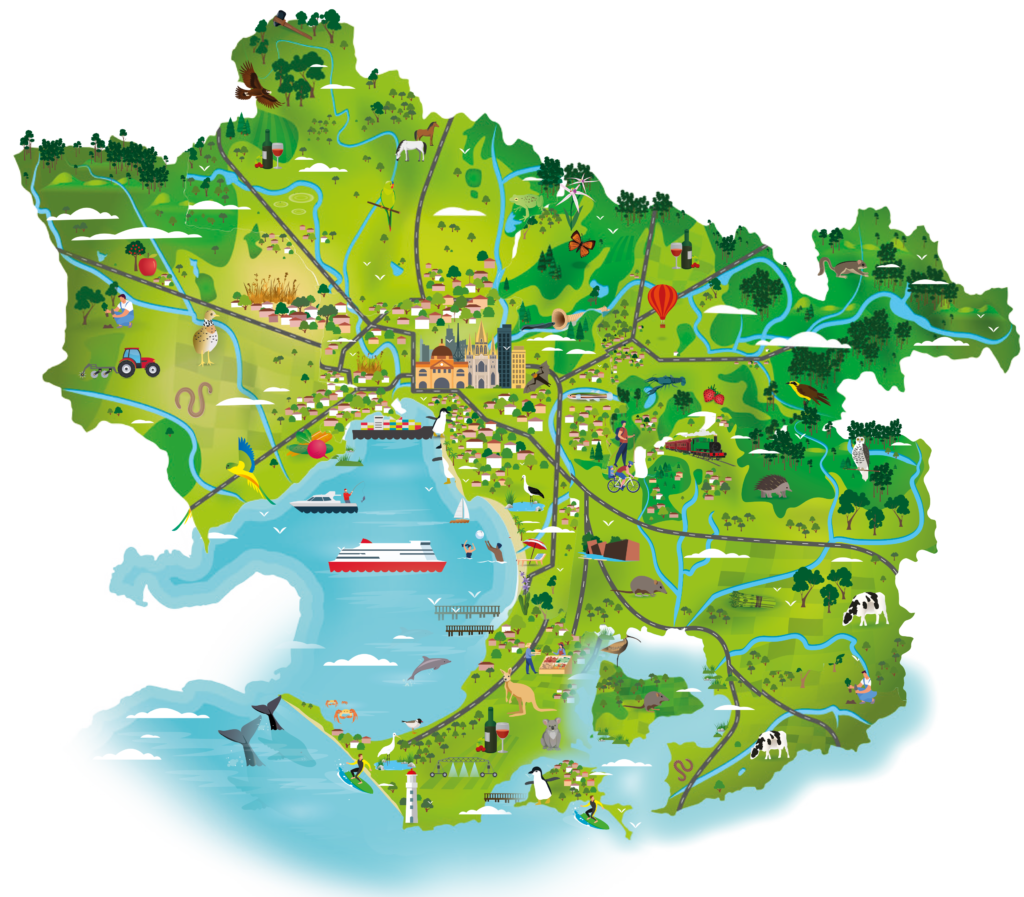 Quick links