Protecting and enhancing one of our most threatened seabirds
Fairy Terns, one of Australia's smallest and most threatened seabirds, are currently experiencing major population declines in South-eastern Australia. Large breeding colonies are now a rarity in Victoria and historical breeding sites are vacant. The coastline and islands around Western Port and Port Phillip Bay are known Fairy Tern breeding locations and are significant to future recovery in Victoria.
With a declining population and continuing threatening processes occurring throughout their breeding range, Fairy Terns have been listed as Critically Endangered in Victoria. Since 2016, BirdLife Australia has led a Victorian Fairy Tern steering committee and worked collaboratively with local land managers to implement and deliver monitoring and management of Fairy Terns within Western Port and Port Phillip Bay.
This project specifically aims to continue monitoring Victorian Fairy Tern populations as well as identify, monitor and manage habitat and threats which are critical to ensure long-term breeding success for the species. Alongside monitoring and threat mitigation, it is essential to grow community awareness and education of the species through targeted resources and events.
Furthermore, research is required to overcome critical knowledge gaps in the species ecology to inform management actions and enhance conservation efforts for the species.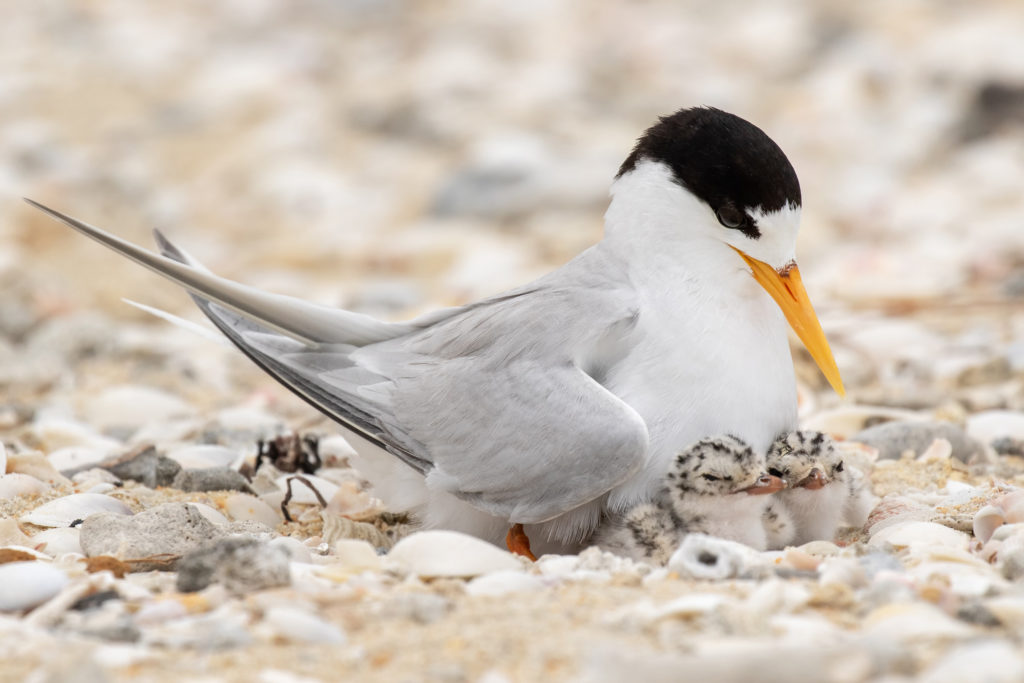 Themes and Local Areas
| | |
| --- | --- |
| Primary Theme: | Native animals |
| Other Themes: | Native vegetation, Coasts, Marine Environments, Communities |
| Primary Local Area: | Western Port |
| Other Local Areas: | Port Phillip Bay |
| Project location: | The coastline and islands around Western Port and Port Phillip Bay |
| Scale of the project: | Landscape – multiple sites around the large marine and coastal areas |
| New or continuing work: | Continuing – building on previous work |
Project partners
| | |
| --- | --- |
| Lead organisation: | Birdlife Australia |
| Key partners: | Department of Energy, Environment and Climate Action (DEECA), Parks Victoria, Phillip Island Nature Parks |
| Registered Aboriginal Party/s relevant to the project or its area: | Bunurong Land Council Aboriginal Corporation, Wadawurrung Traditional Owners Aboriginal Corporation |
Investment opportunities
| | |
| --- | --- |
| Opportunities for investors within this project start from: | $$ (Tens of thousands of dollars) |
| Estimated scale of investment for full project implementation: | $$$ (Hundreds of thousands of dollars) |
| Estimated timeframe for full project implementation: | 2-10 years |
Contribution toward targets
| | |
| --- | --- |
| Primary Regional Catchment Strategy target: | Native Animals – Wild populations of all threatened native animal species in the region are retained and their populations are self-sustainable, secure, healthy and resilient |
| Relevant Biodiversity 2037 goal: | Protect or assist one or more critically endangered or endangered species/community of native vegetation or native animal – Fairy Tern |
| Relevant National Landcare Program priority: | – |
More information
https://birdlife.org.au/projects/beach-nesting-birds; Email: beachnestingbirds@birdlife.org.au