Installation of automatic meter reading to enhance groundwater monitoring and management
Southern Rural Water (SRW) seeks to automate the manual, labour-intensive task of individually visiting meter sites to obtain usage information by installing devices and telemetry systems to enable near real time information across widespread areas. The devices are being rolled out according to highest use / highest priority areas across the region. The overall aim is to have approximately 75% of all surface water and ground water meters under the system by 2025.
Automatic meter reading provides multi-faceted benefits to SRW, its customer base and the wider community through more effective resource management. It allows more agile and proactive management for both individual users and resource managers. SRW field staff are able to spend more time with customers ensuring they are managing their entitlements to maximise productivity, whilst minimising potential overuse of resources. This is achieved through instant access to individual and area based usage from surface water and groundwater.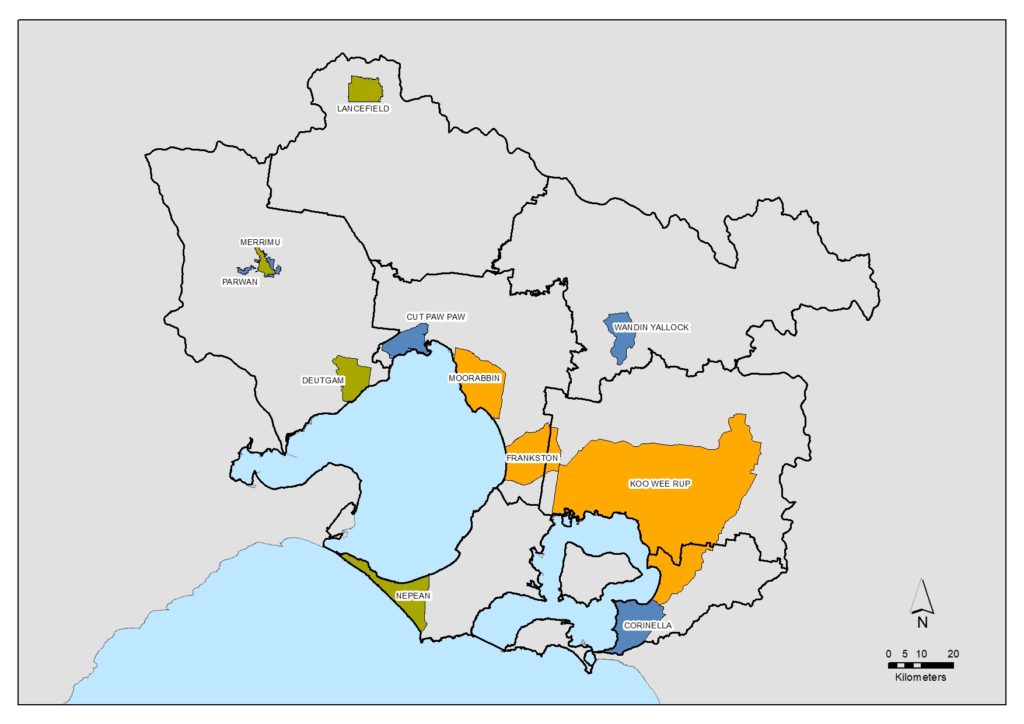 Themes and Local Areas
| | |
| --- | --- |
| Primary Theme: | Groundwater |
| Other Themes: | Water supply and use, Sustainable agriculture |
| Primary Local Area: | All Local Areas |
| Other Local Areas: | – |
| Project location: | This work will occur primarily in Groundwater Management Units across the region |
| Scale of the project: | Landscape |
| New or continuing work: | Continuing/building on previous work |
Project partners
| | |
| --- | --- |
| Lead organisation: | Southern Rural Water |
| Key partners: | – |
| Registered Aboriginal Party/s relevant to the project or its area: | Wurundjeri Woi Wurrung Cultural Heritage Aboriginal Corporation, Bunurong Land Council Aboriginal Corporation, Wadawurrung Traditional Owners Aboriginal Corporation |
Investment opportunities
| | |
| --- | --- |
| Opportunities for investors within this project start from: | $$$ (Hundreds of thousands of dollars) |
| Estimated scale of investment for full project implementation: | $$$ (Hundreds of thousands of dollars) |
| Estimated timeframe for full project implementation: | 2-10 years |
Contribution toward targets
| | |
| --- | --- |
| Primary Regional Catchment Strategy target: | Groundwater – Groundwater licences and annual use kept within the Permissible Consumptive Volume (PCV) for each Groundwater Management Unit (GMU) in the region |
| Relevant Biodiversity 2037 goal: | – |
| Relevant National Landcare Program priority: | – |
More information
Contact Southern Rural Water