Protecting biodiversity, enhancing habitat and building climate resilient landscapes north-east of Melbourne
The landscape on the north-east edge of Melbourne contains a uniquely diverse hotspot of native plants and animals. Many are found nowhere else. However, this area is under threat from the combined impact of climate change, urban development, rural development and invasive plants and animals.
There is a long history of successful environmental partnership projects in the area including Rivers to Ranges and Conservation Futures. With both these projects finishing in June 2020 further funding is required to protect previous investment and continue to protect these vital habitats.
This area contains a rich diversity of plants, animals and habitats, This biodiversity hotspot:
Is one of the most intact habitat corridors in the Greater Melbourne region, connecting the Yarra River to the Kinglake Ranges
Supports a rich diversity of native species including over 1,000 plant species and over 340 animal species
Provides a vital migratory stepping stone for Critically Endangered Swift Parrots
Sustains many rare native orchids found nowhere else, including Endangered Rosella Spider-orchids and Charming Spider-orchids
Boasts one of the largest populations of Endangered Eltham Copper Butterfly
Provides a refuge to threatened Brush-tailed Phascogale and other species after the Black Saturday Bushfires
Wet forests to the north and extensive network of waterways will provide important refuge in the face of climate change
The Biodiversity Across Boundaries project seeks to create a healthy and resilient environment supported by a connected community.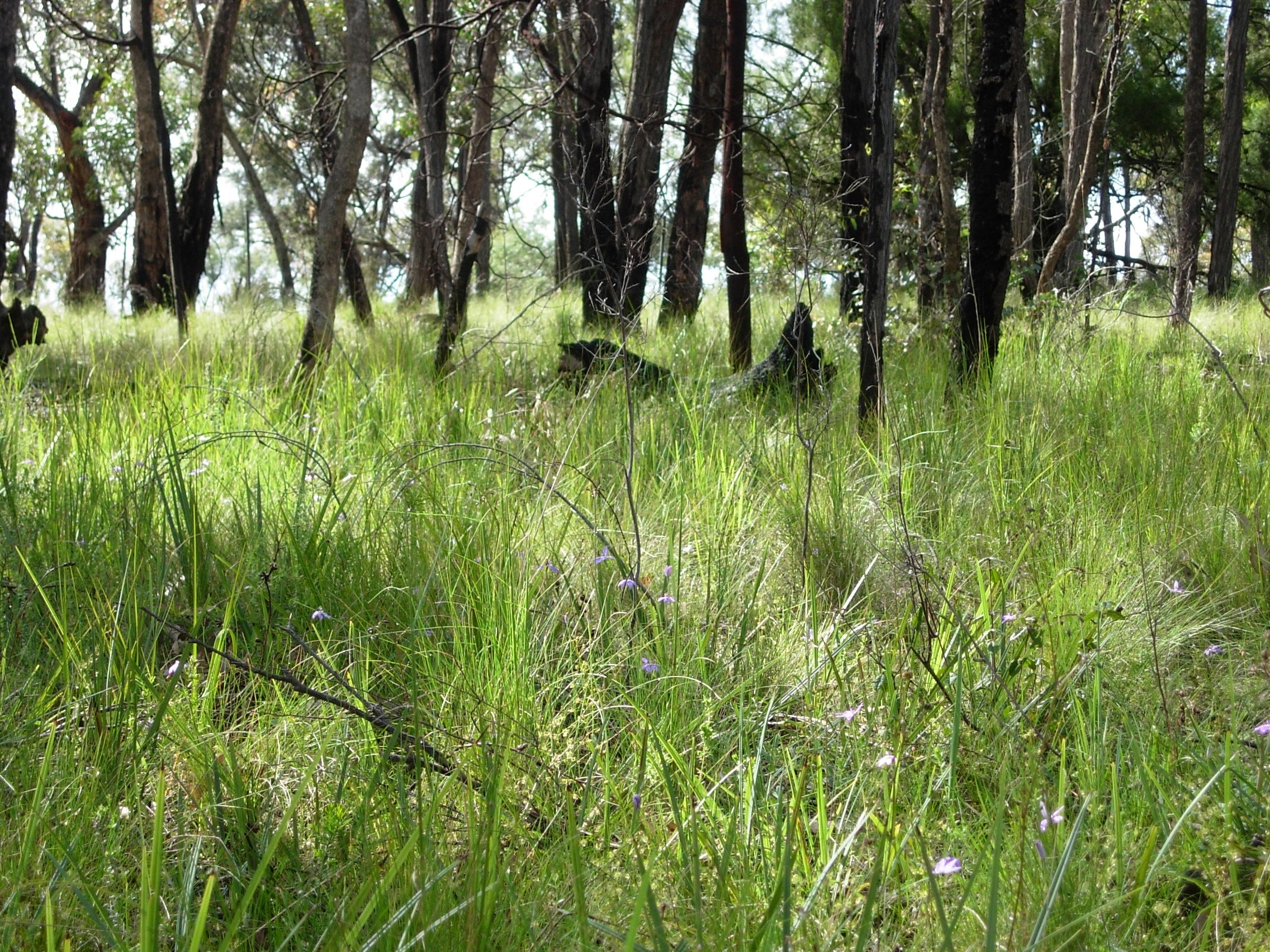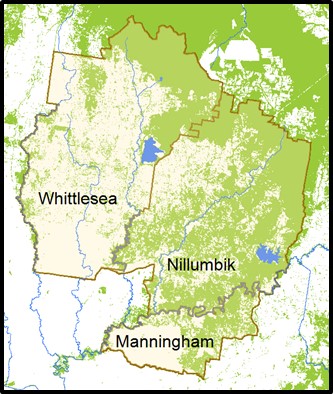 Themes and Local Areas
| | |
| --- | --- |
| Primary Theme: | Native vegetation |
| Other Themes: | Native animals, Waterways, Communities |
| Primary Local Area: | Yarra Ranges & Nillumbik |
| Other Local Areas: | – |
| Project location: | Biodiversity Across Boundaries extends to include the entire shires of Whittlesea, Nillumbik and Manningham, which covers approximately 104,000 ha. However works will be focused on the two main habitat corridors within this area. |
| Scale of the project: | Local |
| New or continuing work: | Continuing/building on previous work |
Project partners
| | |
| --- | --- |
| Lead organisation: | Nillumbik Shire Council |
| Key partners: | Department of Energy, Environment and Climate Action (DEECA), City of Whittlesea, Manningham City Council, Parks Victoria, Melbourne Water, Trust for Nature, Wurundjeri Woi-wurrung Cultural Heritage Aboriginal Corporation, Nillumbik Landcare Network |
| Registered Aboriginal Party/s relevant to the project or its area: | |
Investment opportunities
| | |
| --- | --- |
| Opportunities for investors within this project start from: | $$ (Tens of thousands of dollars) |
| Estimated scale of investment for full project implementation: | $$$ (Hundreds of thousands of dollars) |
| Estimated timeframe for full project implementation: | 2-10 years |
Contribution toward targets
| | |
| --- | --- |
| Primary Regional Catchment Strategy target: | Major new biolinks – Significant, sustained revegetation programs have been undertaken from 2021 to 2050 and have created numerous major biolinks in priority locations across the region |
| Relevant Biodiversity 2037 goal: | Revegetation of priority areas for connectivity between habitats |
| Relevant National Landcare Program priority: | Soil, biodiversity and vegetation – Projects that will protect and enhance on-farm remnant native vegetation |
More information
For more information contact Kirsten Reedy on 03 9433 3541