Improving climate change resilience a few city blocks at a time
The Brimbank Oases concept is a place-based response /approach to the need implement climate change mitigation and adaptation plan – from the street level through to precinct scale and ultimately through replication, the municipal scale.
Through strategic coordination of effort, resilience will be addressed in manageable chunks of a few city blocks at a time. For example, a 'superblock' of twenty hectares may have an stormwater irrigated area at its core with a significant raingarden, and be surrounded by intensive street WSUD treatments including raingardens and tree pits. Interventions on private property will also be pursued relating to renewable energy, thermal comfort, etc.
The first project will take place around Dempster Park, Sunshine North. At this site connectivity will be created with proximate educational facilities including the enabling of public access, as open space, to Sunshine College grounds. Dempster Park sits in an identified urban 'hot spot' and so this project will address the need to 'green and cool' the area. The oases concept may be proposed as a key implementation approach for Brimbank City Council's Climate Emergency Plan. The next oases projects are slated for Delahey and for Keilor Downs.
This Brimbank Oases project is Action 23 in the Maribyrnong IWM Forum Strategic Directions Statement.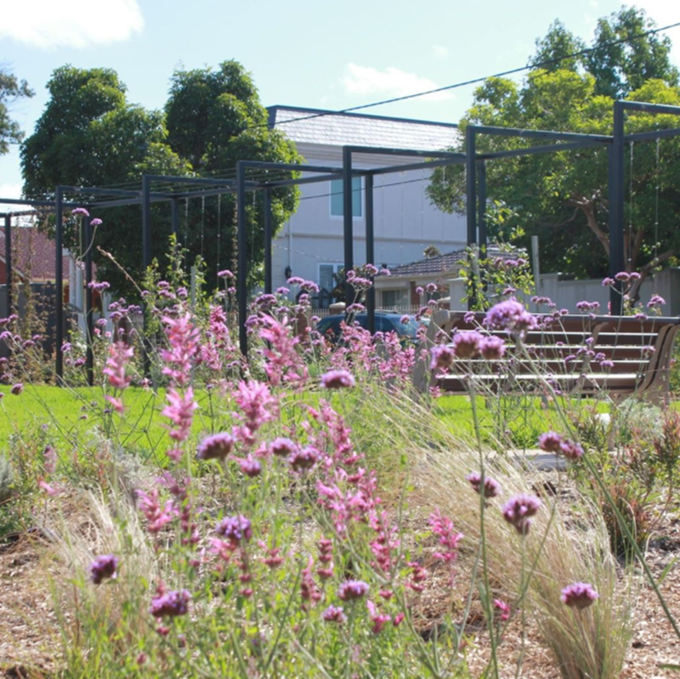 Themes and Local Areas
| | |
| --- | --- |
| Primary Theme: | Climate change |
| Other Themes: | Water supply and use, Communities |
| Primary Local Area: | Urban Melbourne |
| Other Local Areas: | – |
| Project location: | Brimbank City Council area |
| Scale of the project: | Local |
| New or continuing work: | Building on previous work |
Project partners
| | |
| --- | --- |
| Lead organisation: | Brimbank City Council |
| Key partners: | Greater Western Water, Melbourne Water, Department of Energy, Environment and Climate Action (DEECA), schools/Department of Education |
| Registered Aboriginal Party/s relevant to the project or its area: | Wurundjeri Woi-wurrung Cultural Heritage Aboriginal Corporation |
Investment opportunities
| | |
| --- | --- |
| Opportunities for investors within this project start from: | $$ (Tens of thousands of dollars) |
| Estimated scale of investment for full project implementation: | $$$$ (Millions of dollars) |
| Estimated timeframe for full project implementation: | 2-10 years |
Contribution toward targets
| | |
| --- | --- |
| Primary Regional Catchment Strategy target: | Climate change adaptation – By 2030, climate change adaptation has generally progressed from planning to implementation across all Victoria local governments and is considered routine practice |
| Relevant Biodiversity 2037 goal: | – |
| Relevant National Landcare Program priority: | – |
More information
https://www.water.vic.gov.au/__data/assets/pdf_file/0018/412443/Maribyrnong_SDS_web_FEB2019.pdf