New habitat and landscape-scale icons
Bunjil and Bandicoots crossing the Western Plain will be seen from the air by passengers arriving at and departing from Melbourne Airport.
Revegetated indigenous wildflowers, planted in the shape of Bunjil and giant Bandicoots will be created by schools, community groups, local Melbourne Airport and Parks Victoria staff with ongoing programs to foster stewardship of the land over time.
These grassland icons will be part of the nearby works at Woodlands Historic Park (which is home to a wild population of threatened Eastern Barred Bandicoots) to upgrade the Moonee Ponds Creek 'Bandicoots to Bay' shared trail.
This project is an exciting Chain of Ponds initiative – born of inspiring conversations between collaborators to transform the Moonee Ponds Creek into an iconic Melbourne waterway.
The Chain of Ponds is a unique collaboration with 15 partner organisations including representatives from local and state government, community groups, not-for-profits, water authorities and research organisations — all with a strong interest in improving the Moonee Ponds Creek.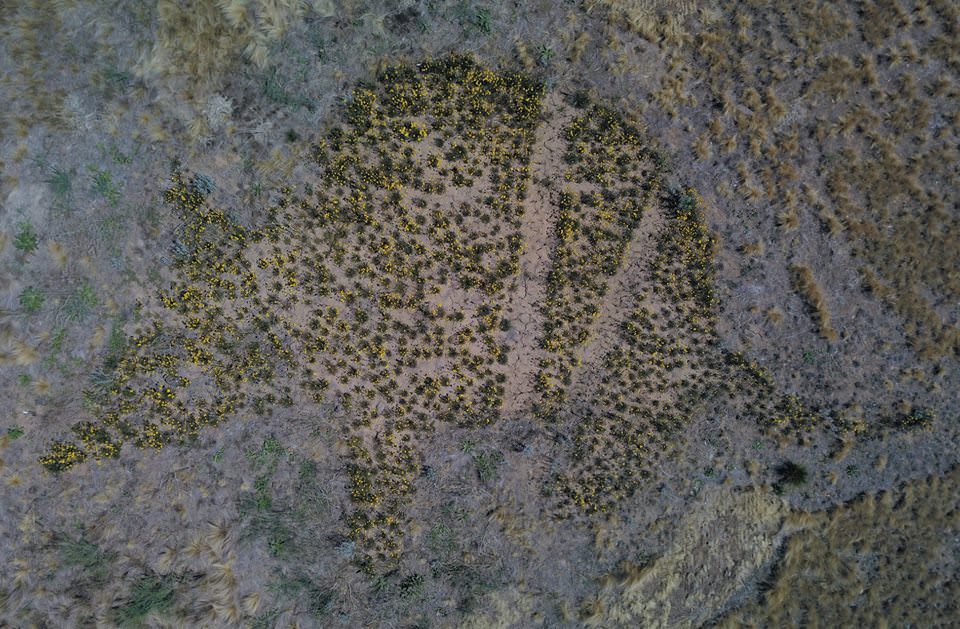 Themes and Local Areas
| | |
| --- | --- |
| Primary Theme: | Native animals |
| Other Themes: | Waterways, Native vegetation, Traditional Owners and Aboriginal Victorians, Communities |
| Primary Local Area: | Macedon Ranges, Hume, Mitchell & Whittlesea |
| Other Local Areas: | Urban Melbourne |
| Project location: | The project will be on Parks Victoria and Melbourne Airport Land, on the flight path of the Melbourne Airport, by Moonee Ponds Creek |
| Scale of the project: | Local |
| New or continuing work: | Building on previous work |
Project partners
| | |
| --- | --- |
| Lead organisation: | Chain of Ponds Collaboration |
| Key partners: | Greater Western Water, Melbourne Water, Parks Victoria, Yarra Valley Water, Victorian Planning Authority, Moonee Bicycle Users Group, Living Colour Studios, Kensington Association, Melbourne CC, Moonee Valley CC, Moreland CC, Hume CC, Friends of Moonee Ponds Creek, Conservation Volunteers Australia and Wurundjeri Woi-wurrung Cultural Heritage Aboriginal Corporation. |
| Registered Aboriginal Party/s relevant to the project or its area: | Wurundjeri Woi-wurrung Cultural Heritage Aboriginal Corporation |
Investment opportunities
| | |
| --- | --- |
| Opportunities for investors within this project start from: | $$ (Tens of thousands of dollars) |
| Estimated scale of investment for full project implementation: | $$$ (Hundreds of thousands of dollars) |
| Estimated timeframe for full project implementation: | 2-10 years |
Contribution toward targets
| | |
| --- | --- |
| Primary Regional Catchment Strategy target: | Native Animals – Wild populations of all threatened native animal species in the region are retained and their populations are self-sustainable, secure, healthy and resilient |
| Relevant Biodiversity 2037 goal: | Protect or assist one or more critically endangered or endangered species/community of native vegetation or native animal |
| Relevant National Landcare Program priority: | Priority species – Eastern Barred Bandicoot |
More information
https://chainofponds.org/projects/bandicoots-on-the-flight-path/