Active habitat management to ensure optimal breeding and foraging habitat
The endangered Eltham Copper Butterfly (ECB) is integral to the cultural and natural fabric of the Nillumbik and Banyule communities in Melbourne's north, and is symbolic of the region's rich biodiversity.
The Eltham-Greensborough area supports the largest of the few remaining populations of the ECB. Following a substantial population decline in the early 2010's, ECB numbers increased in the late 2010's as a result of significant habitat modification works including ecological thinning, coppicing Sweet Bursaria (host plant) and weed control. However, in recent times the butterfly populations in the Eltham area have been in serious decline.
Given the small, fragmented and dispersed populations of the ECB across the Eltham-Greensborough area, a comprehensive program of active habitat management is required to ensure optimal breeding and foraging habitat for the butterfly across the population sites.
Located across nine public reserves and two private properties, these ECB colonies are confined within an urban setting, and are at risk from habitat alteration. Building on a long history (30 years) of community conservation of the ECB, this project will improve the habitat condition of the eleven ECB colonies through deer-proof fencing, weed control, ecological thinning, and coppicing and planting of the ECB host plant, the Sweet Bursaria.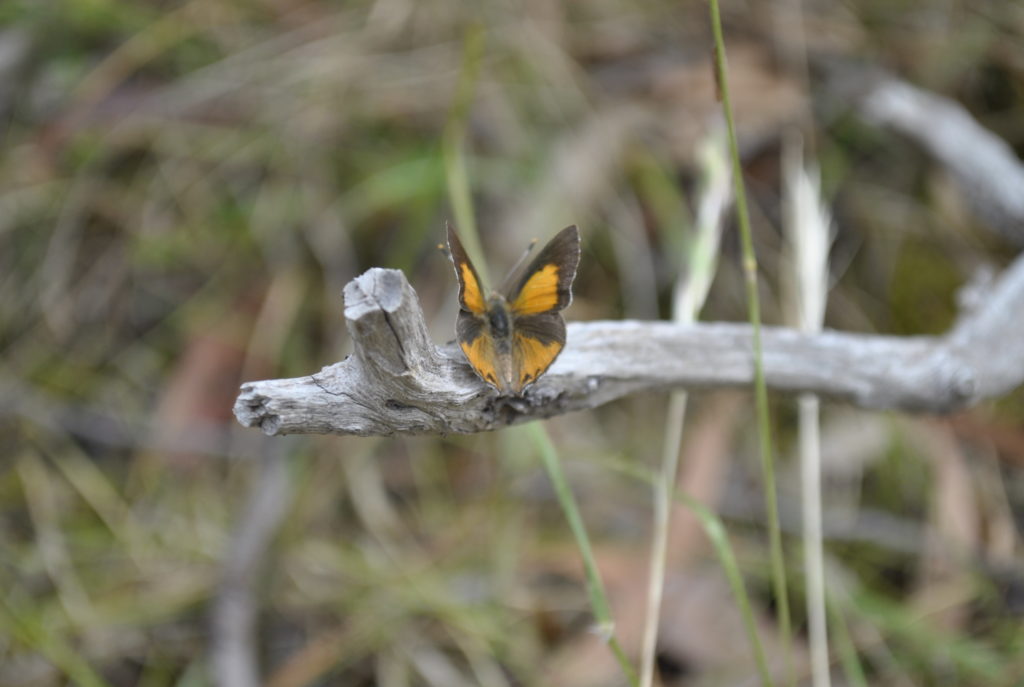 Themes and Local Areas
| | |
| --- | --- |
| Primary Theme: | Native Animals |
| Other Themes: | Native Vegetation |
| Primary Local Area: | Yarra Ranges & Nillumbik |
| Other Local Areas: | Urban Melbourne |
| Project location: | Nine public reserves and two private properties in the Eltham-Greensborough area |
| Scale of the project: | Landscape |
| New or continuing work: | Building on previous work |
Project partners
| | |
| --- | --- |
| Lead organisation: | Melbourne Water |
| Key partners: | Nillumbik Shire Council, Banyule Council, Parks Victoria, Friends of the ECB, Friends of Woodridge Linear Reserve and Friends of Yandell Reserve |
| Registered Aboriginal Party/s relevant to the project or its area: | Wurundjeri Woi-wurrung Cultural Heritage Aboriginal Corporation |
Investment opportunities
| | |
| --- | --- |
| Opportunities for investors within this project start from: | $$$ (Hundreds of thousands of dollars) |
| Estimated scale of investment for full project implementation: | $$$ (Hundreds of thousands of dollars) |
| Estimated timeframe for full project implementation: | 2-10 years |
Contribution toward targets
| | |
| --- | --- |
| Primary Regional Catchment Strategy target: | Native Animals – Wild populations of all threatened native animal species in the region are retained and their populations are self-sustainable, secure, healthy and resilient |
| Relevant Biodiversity 2037 goal: | Protect or assist one or more critically endangered or endangered species/community of native vegetation or native animal |
| Relevant National Landcare Program priority: | Priority species – Eltham Copper Butterfly |
More information