Supporting farmers to build drought resilience and increase whole farm productivity
With hotter and drier conditions expected, farmers will need the skills, knowledge, and capacity to adapt their farming practices to mitigate climate related pressures and better manage future drought risks. Farming on marginal land with practices that are unsuitable for drought resilience means that this landscape will continue to be degraded. Eventually the cost of remedial action will outweigh the productive capacity of the land and it has the potential to develop long term land management problems such as salinity, soil erosion, weed infestation or pest animal issues.
The project will introduce farmers in the Werribee and Maribyrnong catchments, farming on marginal, drought-prone land, to the benefits of integrating native forage shrubs to build their farms resilience to frequent dry conditions. Native forage shrubs can help fill seasonal feed gaps and allow deferred grazing of annual pastures and cereals in times of climate uncertainty. The shrubs can support both livestock and natural resource management gains across the whole farm system by protecting and sheltering soils, crops, pastures, and livestock, and providing habitat for birds, reptiles, and insects.
Through this project, six native fodder demonstration sites will be established, and to compliment the demonstration sites, workshops will be held to promote decision making tools which helps farmers with sound decision making during times of stress.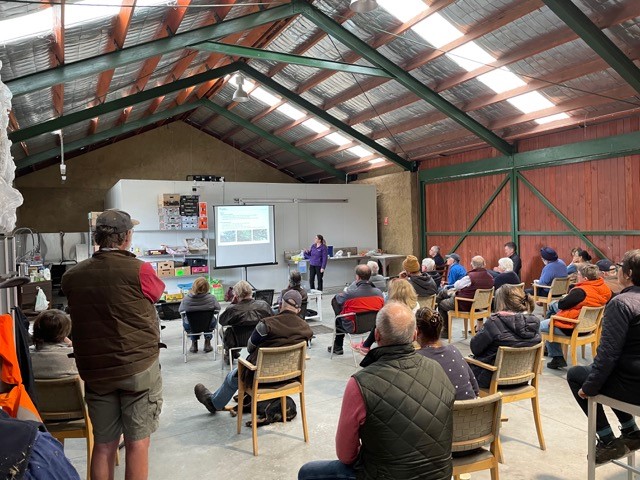 Themes and Local Areas
| | |
| --- | --- |
| Primary Theme: | Sustainable agriculture |
| Other Themes: | Climate change, Land use |
| Primary Local Area: | Moorabool, Melton, Wyndham & Greater Geelong |
| Other Local Areas: | Macedon Ranges, Hume, Mitchell & Whittlesea |
| Project location: | This project will work with farmers across the Werribee and Maribyrnong catchments |
| Scale of the project: | Information |
| New or continuing work: | Continuing/building on previous work |
Project partners
| | |
| --- | --- |
| Lead organisation: | Melbourne Water |
| Key partners: | Moorabool Shire Council, Hume City Council, Macedon Ranges Shire Council |
| Registered Aboriginal Party/s relevant to the project or its area: | Wurundjeri Woi Wurrung Cultural Heritage Aboriginal Corporation, Wadawurrung Traditional Owners Aboriginal Corporation |
Investment opportunities
| | |
| --- | --- |
| Opportunities for investors within this project start from: | $$$ (Hundreds of thousands of dollars) |
| Estimated scale of investment for full project implementation: | $$$ (Hundreds of thousands of dollars) |
| Estimated timeframe for full project implementation: | 1-2 years |
Contribution toward targets
| | |
| --- | --- |
| Primary Regional Catchment Strategy target: | Green Wedges and high value agricultural land of this region are retained for agricultural use and are supporting diverse and profitable agricultural enterprises |
| Relevant Biodiversity 2037 goal: | – |
| Relevant National Landcare Program priority: | Agriculture systems – Projects that support industries, farmers and fishers to adopt new management practices that help them to adjust to weather and/or climate variability |
More information