Creating an island safe-haven for French Islands unique wildlife
Surrounded by the internationally significant Western Port Ramsar site, French Island is a special place for biodiversity. The combination of its isolation, location and the absence of the European Red Fox are characteristics that set French Island apart from other important biodiversity conservation areas in Victoria.
Over 230 bird species have been recorded here including White-bellied Sea Eagle, King Quail and Orange-bellied Parrot, as well as 33 species of waders that forage along the coast at low tide. The island supports a population of Long-nosed Potoroos and the recently introduced Eastern Barred Bandicoot. Of the native species recorded on French Island, 34 are listed as threatened with extinction. However, many of the native species on the island are highly susceptible to predation by feral cats.
Feral cats are a significant pest species in Australia and have a catastrophic impact on Australia's native fauna populations. Predation by feral cats is one of the greatest threats to Australia's land-based mammals and is implicated in the involvement of at least 27 mammal species extinctions.
Since 2010, Port Phillip & Westernport CMA, Parks Victoria and French Island Landcare Group have been working collaboratively with landowners and residents of French Island to reduce the damage that the feral cats wreak upon the island's wildlife. However, the overarching goal is to completely eradicate feral cats from French Island
The Feral Cat Free French Island project is working to eradicate feral cats from the island, which will create a safe-haven for French Island's unique fauna, free of introduced predators.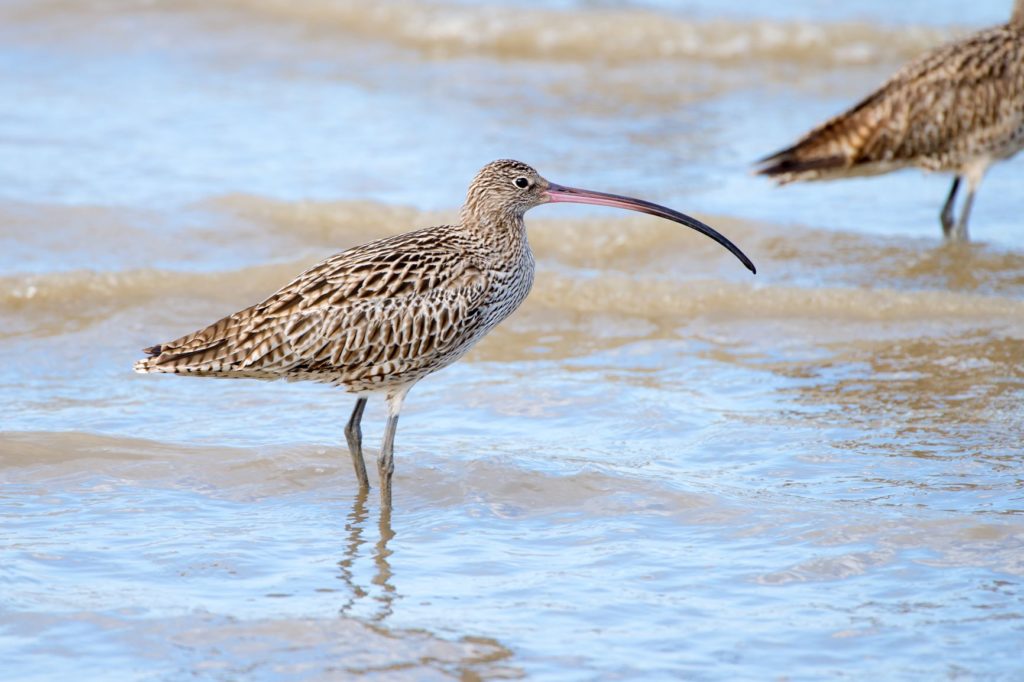 Themes and Local Areas
| | |
| --- | --- |
| Primary Theme: | Native Animals |
| Other Themes: | Wetlands, Communities |
| Primary Local Area: | Bass Coast, South Gippsland & islands |
| Other Local Areas: | Western Port |
| Project location: | French Island |
| Scale of the project: | Local |
| New or continuing work: | Continuing/building on previous work |
Project partners
| | |
| --- | --- |
| Lead organisation: | Melbourne Water |
| Key partners: | Parks Victoria, French Island Landcare, Zoos Victoria, Department of Energy, Environment and Climate Action (DEECA), Department of Agriculture, Fisheries and Forestry (DAFF), Phillip Island Nature Parks |
| Registered Aboriginal Party/s relevant to the project or its area: | Bunurong Land Council Aboriginal Corporation |
Investment opportunities
| | |
| --- | --- |
| Opportunities for investors within this project start from: | $$$ (Hundreds of thousands of dollars) |
| Estimated scale of investment for full project implementation: | $$$$ (Millions of dollars) |
| Estimated timeframe for full project implementation: | 3-4 years |
Contribution toward targets
Primary Regional Catchment Strategy target:
Threatened Animals – wild populations of threatened native animal species in the region are retained and their populations are self-sustainable, secure, healthy and resilient
Ramsar wetlands – the ecological condition of the Western Port Ramsar wetland is maintained or improved from 2021 to 2050
Relevant Biodiversity 2037 goal:
Protect or assist one or more critically endangered or endangered species/community of native vegetation or native animal
Relevant National Landcare Program priority:
Priority species – Eastern Barred Bandicoot
Ramsar – Western Port
More information