Using motion and sound to help assess forest and woodland health
An extension and expansion of a four-year project using motion-sensing cameras, sound recorders, automated call recognition, and acoustic indices to cost-effectively collect and analyse data that can be used to infer the health of remnant forests and woodlands in Nillumbik.
This next phase of the project is expected to enrich the understanding of forest health across wet and dry forest assets within Nillumbik Shire Council, by creating a long-term monitoring framework and program capable of assessing changes in forest health status through time and at different scales.
It is also expected to build a community culture of stewardship enabling meaningful action in preserving and improving Nillumbik's forest assets and the flora and fauna they support.
This project will expand the range of data collected, and the number of monitoring sites to improve the accuracy of inferred health of forests.
It also aims to improve the performance of the indicator species call recognisers, seek to automate the identification of camera images, and also species data uploads to the Victorian Biodiversity Atlas.
In parallel with the improved data collection and processing, this project also seeks to establish a Community Ecoacoustic Stewardship Program and build a network of citizens scientists collecting complementary data, and linking educational materials, workshops and on-ground action to the monitoring findings.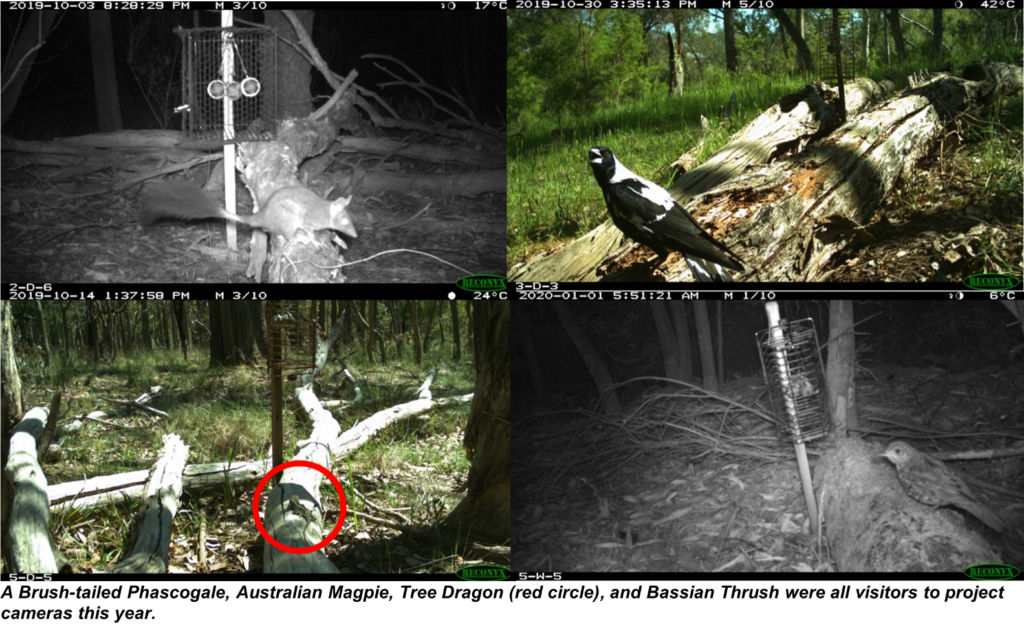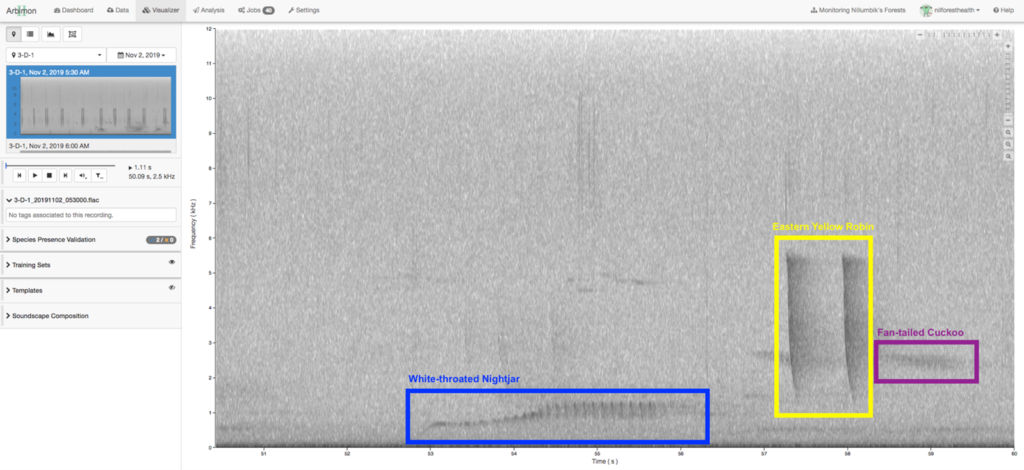 Themes and Local Areas
| | |
| --- | --- |
| Primary Theme: | Native vegetation |
| Other Themes: | Native Animals, Communities |
| Primary Local Area: | Yarra Ranges & Nillumbik |
| Other Local Areas: | – |
| Project location: | Remnant forests and woodlands across all of Nillumbik (on both public and private land) |
| Scale of the project: | Landscape |
| New or continuing work: | Continuing/building on previous work |
Project partners
| | |
| --- | --- |
| Lead organisation: | Nillumbik Landcare Network |
| Key partners: | Nillumbik Shire Council, Museums Victoria |
| Registered Aboriginal Party/s relevant to the project or its area: | Wurundjeri Woi-wurrung Cultural Heritage Aboriginal Corporation |
Investment opportunities
| | |
| --- | --- |
| Opportunities for investors within this project start from: | $$ (Tens of thousands of dollars) |
| Estimated scale of investment for full project implementation: | $$ (Tens of thousands of dollars) |
| Estimated timeframe for full project implementation: | 2-10 years |
Contribution toward targets
| | |
| --- | --- |
| Primary Regional Catchment Strategy target: | Vegetation quality – This project most closely aligns with the targets for maintaining and enhancing vegetation quality, by monitoring the changes in forest health as a result of the proposed pest herbivore and weed control effort |
| Relevant Biodiversity 2037 goal: | Support people to take action for nature |
| Relevant National Landcare Program priority: | – |
More information
Brief project video link: https://www.youtube.com/watch?v=u5sYhfIEAt8
Other contacts: Kirsten Reedy, Nillumbik Shire Council (kirsten.reedy@nillumbik.vic.gov.au) or Karen Rowe, Nillumbik Shire Council and Museums Victoria (karen.rowe@nillumbik.vic.gov.au; karowe@museum.vic.gov.au).
Project final report expected to be posted online before the end of 2021.