Protecting this priority vegetation community
The Grassy Woodlands of the Victorian Volcanic Plains are a critically endangered EPBC listed vegetation community. Today, there are only a few areas containing Grassy Woodland. Remnants occur on private land and road and rail reserves and are under considerable threat from land use practices and development, weeds and inappropriate disturbance regimes leading to excessive biomass (lack of disturbance) or species removal (too frequent disturbance).
This program would encourage improved management to control weeds and reinstate an appropriate disturbance regime (by grazing or fire). The project would involve:
Community engagement, skill development, and incentives to raise awareness of the environmental values of Grassy Woodlands and increase uptake of appropriate management regimes
Ensuring remnant patches are retained and protected as part of subdivisions, change of use proposals and development applications
Protection of known remnant patches in a Vegetation Protection Overlay or Trust for Nature covenant
Enhancement works on public land in collaboration with relevant land managers and community groups.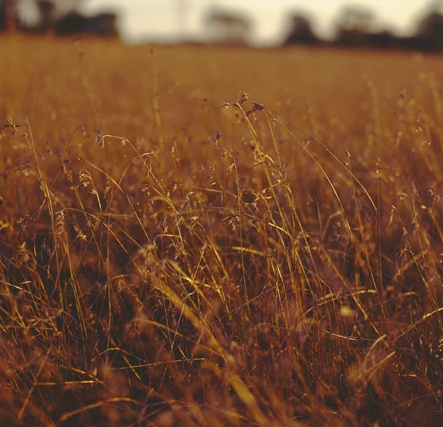 Themes and Local Areas
| | |
| --- | --- |
| Primary Theme: | Native vegetation |
| Other Themes: | Native animals |
| Primary Local Area: | Macedon Ranges, Hume, Mitchell & Whittlesea |
| Other Local Areas: | – |
| Project location: | From Clarkefield through to Lancefield |
| Scale of the project: | Landscape |
| New or continuing work: | Continuing/building on previous work |
Project partners
| | |
| --- | --- |
| Lead organisation: | Macedon Ranges Shire Council |
| Key partners: | Melbourne Water, Upper Deep Creek Landcare Network, Trust for Nature |
| Registered Aboriginal Party/s relevant to the project or its area: | Wurundjeri Woi Wurrung Cultural Heritage Aboriginal Corporation, Wadawurrung Traditional Owners Aboriginal Corporation |
Investment opportunities
| | |
| --- | --- |
| Opportunities for investors within this project start from: | $$ (Tens of thousands of dollars) |
| Estimated scale of investment for full project implementation: | $$$ (Hundreds of thousands of dollars) |
| Estimated timeframe for full project implementation: | 2-10 years |
Contribution toward targets
| | |
| --- | --- |
| Primary Regional Catchment Strategy target: | Threatened vegetation – All threatened native vegetation species in the region are retained and are self-sustainable, secure, healthy and resilient |
| Relevant Biodiversity 2037 goal: | Protect or assist one or more critically endangered or endangered species/community of native vegetation or native animal |
| Relevant National Landcare Program priority: | Ecological communities – Grassy Eucalypt Woodland and Natural Temperate Grassland of the Victorian Volcanic Plain |
More information
Macedon Ranges Shire Council at kpmajoor@mrsc.vic.gov.au