Engaging ethnically-diverse citizen scientists for local wetlands
Australian wetlands and waterways have undergone intensive modification and regulation since European colonisation. Natural processes and ecology have been altered at various scales having long term repercussions for both localised and highly mobile waterbird populations that have evolved life histories that rely on dynamic wetting and drying periods. As Melbourne's urban edge expands into new areas, so do pressure on wetland birds. However, the predictable use, manipulation and even creation of many wetlands in urban landscapes affords us the ability manage accordingly based on conservation priorities. To do so effectively relies not only on robust biological data but community support. The reliability afforded by urban wetlands has enabled them to continue to support significant populations of threatened species including the Australasian Bittern (EN) and Curlew Sandpiper (CE).
Birdlife has been working closely with Melbourne Water since 2013 to monitor waterbirds at nearly 200 priority wetlands in the region to 1) Assess their condition; 2) Assist in identifying priority areas within Healthy Waterway planning periods; 3) Identify threatened species and critical habitat; and 4) Report on Ramsar performance criteria.
This work has been made possible by an army of committed citizen scientists. Although highly experienced and valued; representation within this community has been biased towards certain demographics which are not representative of our diverse community and include an aging cohort. To effectively contribute to ongoing management and better engage communities under-represented in conservation planning, this project seeks to engage and train citizen scientists in ethnically diverse communities about local wetland values and monitoring methods.
Language diverse resources will be developed to train observers in wetland bird identification and survey methods. For those not capable of contributing on ground (due to health or transport restrictions), opportunities to contribute from home by processing remote camera or audio recording data will be made available.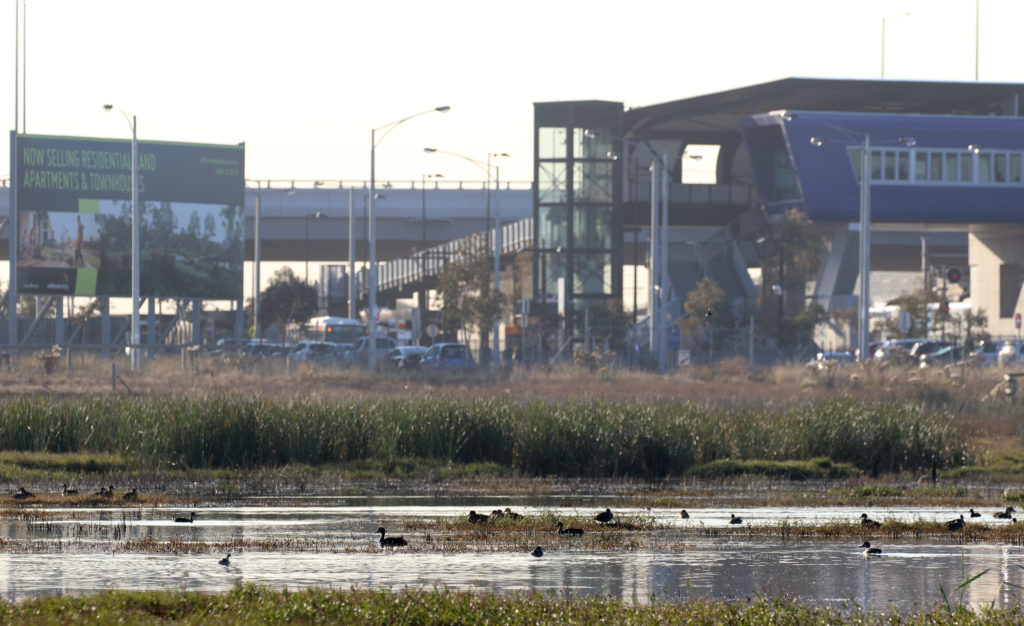 Themes and Local Areas
Primary Theme:
Wetlands
Other Themes:
Water Supply and Use, Waterways, Native Vegetation, Native Animals, Estuaries, Communities, Climate Change
Primary Local Area:
Urban Melbourne
Other Local Areas:
All other Local Areas
Project locations:
The project will work in communities containing significant wetlands, gaps in monitoring and diverse communities.

Melbourne's west – Truganina, Point Cook, Williams Landing

Melbourne's North east – Mill Park, South Moorang, Mernda.

Bayside – Edithvale, Seaford, Frankston.

East – Koo Wee Rup, Pakenham
Scale of the project:
Information
New or continuing work:
Continuing/building on previous work
Project partners
| | |
| --- | --- |
| Lead organisation: | Birdlife Australia |
| Key partners: | Melbourne Water, Councils, Parks Victoria, 'Friends of' community groups |
| Registered Aboriginal Party/s relevant to the project or its area: | Wurundjeri Woi Wurrung Cultural Heritage Aboriginal Corporation, Bunurong Land Council Aboriginal Corporation, Wadawurrung Traditional Owners Aboriginal Corporation |
Investment opportunities
| | |
| --- | --- |
| Opportunities for investors within this project start from: | $$ (Tens of thousands of dollars) |
| Estimated scale of investment for full project implementation: | $$$ (Hundreds of thousands of dollars) |
| Estimated timeframe for full project implementation: | 2-10 years |
Contribution toward targets
Primary Regional Catchment Strategy target:
Ramsar wetlands – The ecological condition of the Port Phillip Bay (western shoreline) Ramsar wetland is maintained or improved from 2021 to 2050

Native Animals – Wild populations of all threatened native animal species in the region are retained and their populations are self-sustainable, secure, healthy and resilient.

Community – Community volunteering for natural resource management surpasses 1 million hours per year.

Community – Over two million people participate annually in natural resource management events and activities conducted by relevant agencies, councils and community groups across the Region.

Relevant Biodiversity 2037 goal:
Support people to take action for nature
Relevant National Landcare Program priority:
Ramsar wetlands – Port Phillip Bay (western shoreline)
More information
https://birdlife.org.au/projects/melbourne-water-biodiversity-surveys https://www.facebook.com/bitternrecovery