Restoring kelp habitat for the health of the bay
Kelps form thick forests that provide homes for many marine species. Kelps thrive in temperate waters, making them key habitat-formers in Victoria and the foundation of the Great Southern Reef.
Cuttlefish, abalone, and leatherjacket are among the species that call the kelp of Port Phillip Bay home.
In recent years, there has been a substantial loss of kelp in Port Phillip Bay. Concerningly, this loss has reached 90% in some areas through impacts including:
Urchins occurring in densities of up to 20 per m2, turning once vast areas of habitat into barren moonscapes and hindering the return of a healthy kelp population in Port Phillip Bay
Nutrient levels that have seen turf algae outcompete kelp.
Restoring kelp in Port Phillip Bay will provide habitat to maintain fish diversity, cycle nutrients, reduce wave energy and associated erosion and improve water quality. Importantly, returning kelp forests will also create bio links between other marine habitats. However, this is not an easy task and collaboration, community involvement and assisted recovery and active restoration are required.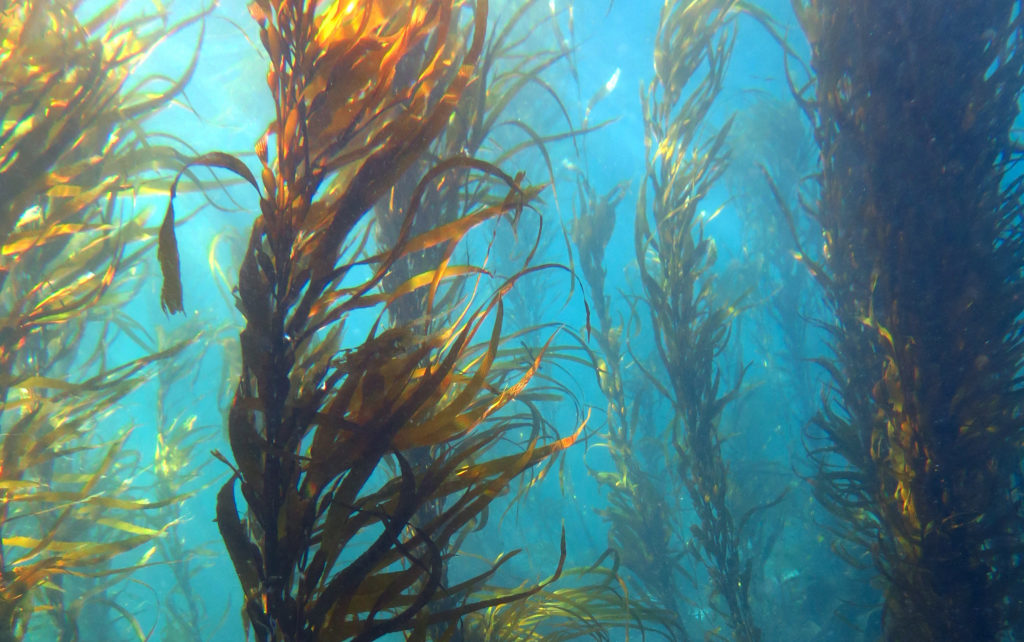 Themes and Local Areas
| | |
| --- | --- |
| Primary Theme: | Marine environments |
| Other Themes: | Coasts, Estuaries, Communities, Climate Change |
| Primary Local Area: | Port Phillip Bay |
| Other Local Areas: | Mornington Peninsula, Urban Melbourne |
| Project location: | Port Phillip Bay |
| Scale of the project: | One place |
| New or continuing work: | New project/work |
Project partners
| | |
| --- | --- |
| Lead organisation: | OzFish Unlimited |
| Key partners: | University of Melbourne, Deakin University, local fishing and diving clubs/community, Government agencies |
| Registered Aboriginal Party/s relevant to the project or its area: | Bunurong Land Council Aboriginal Corporation, Wadawurrung Traditional Owners Aboriginal Corporation |
Investment opportunities
| | |
| --- | --- |
| Opportunities for investors within this project start from: | $$ (Tens of thousands of dollars) |
| Estimated scale of investment for full project implementation: | $$ (Tens of thousands of dollars) |
| Estimated timeframe for full project implementation: | 2-10 years |
Contribution toward targets
| | |
| --- | --- |
| Primary Regional Catchment Strategy target: | Marine habitat – The extent and health of the various marine habitat types in Port Phillip Bay is retained and improved from 2021 to 2050 |
| Relevant Biodiversity 2037 goal: | Protect or assist one or more critically endangered or endangered species/community of native vegetation or native animal |
| Relevant National Landcare Program priority: | Ramsar – Port Phillip Bay (Western Shoreline) and Bellarine Peninsula Ramsar site – Ecological character maintained or improved |
More information
Contact OzFish Unlimited