Creating regenerative farm businesses through innovative environmental measurement and development of market opportunities
The project will operate within the Bass Coast Landcare Network (BCLN), South Gippsland Landcare Network (SGLN) and Western Port Catchment Landcare Network (WPCLN) areas. The project will apply existing industry models to calculate Net Farm Carbon Balance, Environmental Profit and Loss and CO2 emissions profiles. 18 farming enterprises will be guided through an educational workshop process enabling them to demonstrate and evaluate the effectiveness of these models. They will be supported through peer learning processes that will inform management decisions, build knowledge, contribute to increased carbon storage and greenhouse gas emissions reductions. Learnings will be used to identify new markets and income opportunities.
The project has four main components:
Measuring what Matters: Working with 18 farming enterprises, the project will create whole-of-farm Carbon Balances, calculate CO2 footprints and develop Environmental Profit and Loss statements (EP&L). Existing FullCAM, Flintpro and EP&L Models will be used to analyse the previous 3-5 years of farm performance.
Summarise the data and results, identifying key messages and creating targeted learning materials. Key findings will be reported to landholders and partners, identifying key low environmental impact production factors.
Work with a subset of landholders to link sustainability conscious brands to market pathways and relationships. This may enhance existing income or create new income streams.
Develop multimedia case studies and educational legacy content. The stories will be developed into a project documentary, highlighting the participants journeys, challenges and learnings leading to changed thinking and practice.
This proposal complements programs currently in place, including the Smart Farming in Westernport project, and is part of a suite of educational and engagement programs that are designed to assist farming enterprises transition to a more climate-resilient future.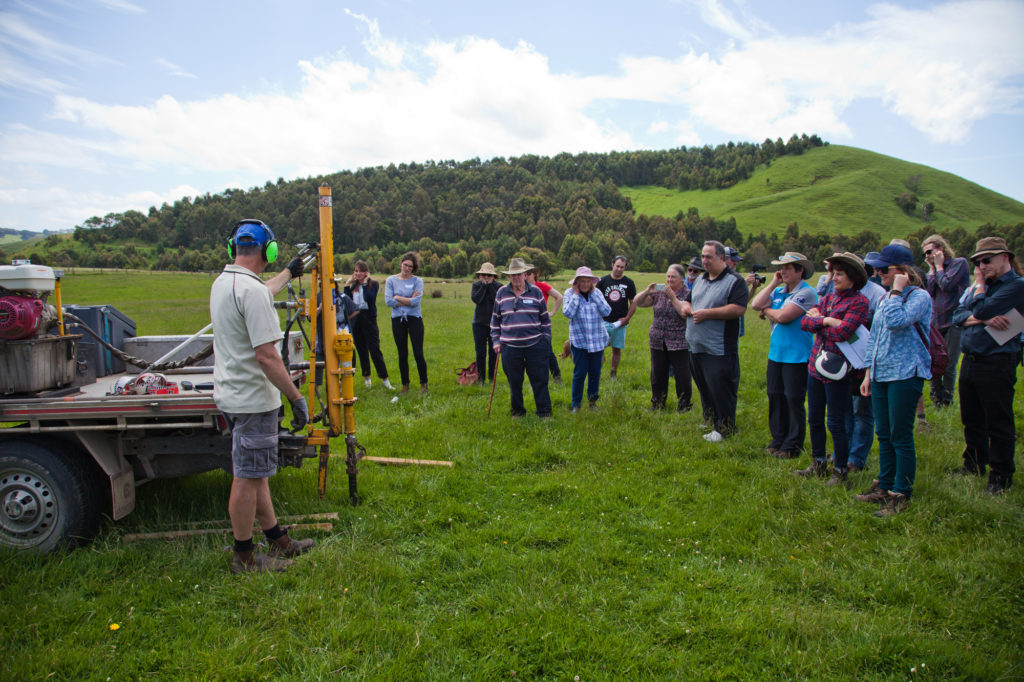 Themes and Local Areas
Primary Theme:
Climate change
Other Themes:
Sustainable Agriculture, Land Use, Soil Health
Primary Local Area:
Bass Cost, South Gippsland & islands
Other Local Areas:
Casey, Cardinia & Baw Baw
Project location:
Westernport Catchment areas of Bass Coast Landcare Network, South Gippsland Landcare Network and Western Port Catchment Landcare Network
Scale of the project:
Local
New or continuing work:
New project/work
Continuing/building on previous work
Project partners
| | |
| --- | --- |
| Lead organisation: | Bass Coast Landcare Network |
| Key partners: | South Gippsland Landcare Network, Western Port Catchment Landcare Network |
| Registered Aboriginal Party/s relevant to the project or its area: | Bunurong Land Council Aboriginal Corporation |
Investment opportunities
| | |
| --- | --- |
| Opportunities for investors within this project start from: | $$$ (Hundreds of thousands of dollars) |
| Estimated scale of investment for full project implementation: | $$$ (Hundreds of thousands of dollars) |
| Estimated timeframe for full project implementation: | 1-2 years |
Contribution toward targets
| | |
| --- | --- |
| Primary Regional Catchment Strategy target: | Sustainable Agriculture – The Green Wedges and high value agricultural land of this region are retained for agricultural use and are supporting diverse and profitable agricultural enterprises |
| Relevant Biodiversity 2037 goal: | Support people to take action for nature |
| Relevant National Landcare Program priority: | Agriculture systems – Projects that support industries, farmers and fishers to adopt new management practices that help them to adjust to weather and/or climate variability |
More information