Improving the understanding of Mulloway movements through targeted surveys and recreational tagging
Mulloway are a key recreational fishing target and this project aims to build on a larger, statewide and cross-border project recently undertaken by Nature Glenelg Trust, through funding via Victorian Fisheries Authority.
This project identified the coastal zone and estuaries within the Port Phillip and Western Port region as an important area for Mulloway fishing, with a substantial number of recaptures occurring herein.
The project increases community involvement in monitoring and helps improve knowledge around the use of local waterways for fish refuge and breeding, and how this connects to the wider south-eastern Australian coastal area.
The wider Mulloway Tagging program requires $95,000 over three years to complete.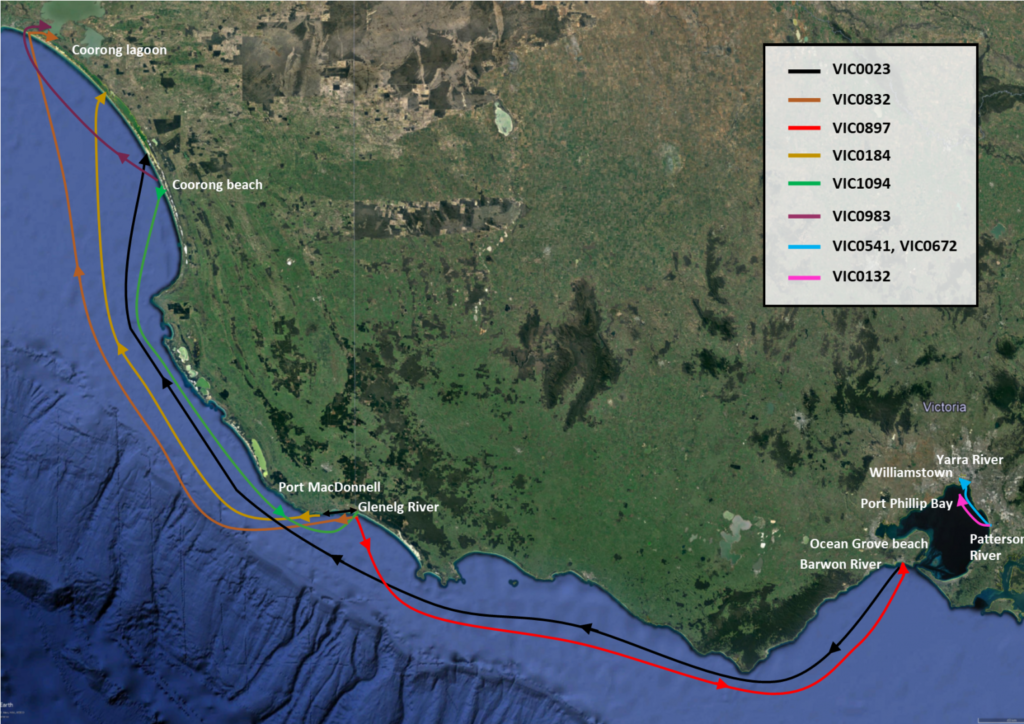 Themes and Local Areas
| | |
| --- | --- |
| Primary Theme: | Estuaries |
| Other Themes: | Coasts, Marine Environments, Waterways, Native Animals, Communities |
| Primary Local Area: | Port Phillip Bay |
| Other Local Areas: | Western Port |
| Project location: | The project will target recreational fishers who access the lower reaches of the Werribee, Maribyrnong, Yarra, Bass and Patterson Rivers and other coastal areas where recreational fishers express interest or can contribute to the project. |
| Scale of the project: | Landscape |
| New or continuing work: | Building on previous work |
Project partners
| | |
| --- | --- |
| Lead organisation: | Melbourne Water |
| Key partners: | Nature Glenelg Trust, Victorian Fisheries Authority, Arthur Rylah Institute |
| Registered Aboriginal Party/s relevant to the project or its area: | Bunurong Land Council Aboriginal Corporation, Wadawurrung Traditional Owners Aboriginal Corporation |
Investment opportunities
| | |
| --- | --- |
| Opportunities for investors within this project start from: | $$ (Tens of thousands of dollars) |
| Estimated scale of investment for full project implementation: | $$ (Tens of thousands of dollars) |
| Estimated timeframe for full project implementation: | 2-10 years |
Contribution toward targets
| | |
| --- | --- |
| Primary Regional Catchment Strategy target: | Fisheries – The diversity of fish species in Port Phillip Bay and Western Port is retained and their populations, including those targeted for recreational and commercial fishing, remain healthy and sustainable |
| Relevant Biodiversity 2037 goal: | Support people take action for nature |
| Relevant National Landcare Program priority: | – |
More information