A web tool helping people interact with nature
The Nature Locator is a data-rich, interactive web platform and app that enables people to learn about, share and find nature and nature based activities. It:
Helps people find nature places and spaces and nature-based activities and experiences, including natural resource management volunteering opportunities;
Links to nature-based groups and organisations, such as Friends groups, Landcare groups and citizen science initiatives;
Federates existing and new data across land tenures, breaking down data silos;
Enables individuals to input data and provide feedback on everything from native animal sightings to management issues.
The Nature Locator can support the achievement of numerous targets in the Regional Catchment Strategy by:
Centralising promotion of information about nature spaces and activities and events taking place in nature. All of the partners providing and/or participating in nature based activities linked to the Strategy would have access to the Nature Locator, for promotion and data entry.
Filling data gaps needed to monitor the Strategy and bringing together existing data from multiple sources.
The Nature Locator is currently in development and is at the stage of requiring locations for trial. It is proposed that the Nature Locator be trialed in the Port Phillip and Westernport region.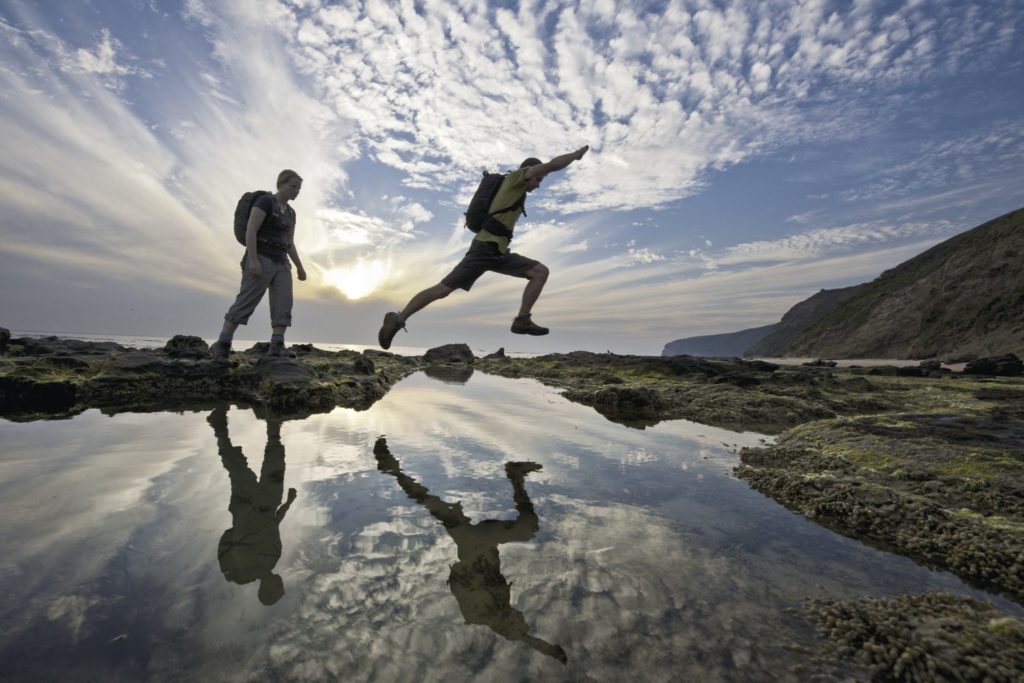 Themes and Local Areas
| | |
| --- | --- |
| Primary Theme: | Communities |
| Other Themes: | Waterways, Wetlands, Native vegetation, Native animals, Land use, Coasts, Estuaries, Traditional Owners and Aboriginal Victorians, Climate change |
| Primary Local Area: | All Local Areas |
| Other Local Areas: | |
| Project location: | The Nature Locator would cover the whole Port Phillip and Westernport region, and grow from here |
| Scale of the project: | Information |
| New or continuing work: | New project/work |
Project partners
Lead organisation:
People and Parks Foundation
Key partners:
Melbourne Water, Local Councils, Department of Energy, Environment and Climate Action (DECCA), Friends of groups, environmental NGOs, Universities
Registered Aboriginal Party/s relevant to the project or its area:
Bunurong Land Council Aboriginal Corporation,
Wurundjeri Woi-wurrung Cultural Heritage Aboriginal Corporation, Wadawurrung Traditional Owners Aboriginal Corporation
Registered Aboriginal Party/s relevant to the project or its area:
Wurundjeri Woi Wurrung Cultural Heritage Aboriginal Corporation, Bunurong Land Council Aboriginal Corporation, Wadawurrung Traditional Owners Aboriginal Corporation
Investment opportunities
| | |
| --- | --- |
| Opportunities for investors within this project start from: | $$ (Tens of thousands of dollars) |
| Estimated scale of investment for full project implementation: | $$$ (Hundreds of thousands of dollars) |
| Estimated timeframe for full project implementation: | 1-2 years |
Contribution toward targets
Primary Regional Catchment Strategy target:
Community Participation – Over 2 million people participate annually in natural resource management events and activities conducted by relevant agencies, Councils and community groups across the region

A strong theme of the Regional Catchment Strategy is increased participation in activities that take place within environmental assets, leading to more people with a personal connection and desire to care for their local environment. This includes involving people in environmental volunteering activities. Victorian research in 2020 identified enormous 'latent interest' in the community to get involved in environmental volunteering. However, people are often not asked to participate. Meanwhile, recruiting volunteers is a time-consuming and ongoing process for non-profit organisations.

The Nature Locator is a web-based tool that helps people connect to nature in their region, across tenures, and makes accessible a wide range of nature based activities like never before. The Nature Locator provides community organisations with a tool to promote their activities and events, making it easy for them to invite participation. With all the activities and events searchable in one place, it is very convenient for individuals wanting to participate.

The success of the Strategy is dependent upon the ability to access data, much of which is generated and held by a wide range of government authorities, larger non government organisations and small community groups. The Nature Locator's design promotes data collection and sharing by users of the tool, federating disparate sources of data.
Relevant Biodiversity 2037 goal:
Support people to connect with nature
Relevant National Landcare Program priority:
–
More information