Enhancing the You Yangs and Grasslands of the Werribee Plains
The striking, granitic peaks of the You Yang Ranges, Mt Rothwell and the immediately surrounding low lying grasslands of the Werribee Plains have some of the most important and significant biodiversity values in Victoria. The area provides habitat to a wide range of threatened flora and fauna species including the Plains-wanderer, Spiny Rice-flower, Button Wrinklewort, Swift Parrot and Eastern Barred Bandicoot, as well as endangered vegetation communities such as the grasslands of the Victorian Volcanic Plains.
These species and vegetation communities are under constant threat from a range of processes including, clearing and habitat destruction, pest animal and plants invasion, lack of biomass management and loss of key component species.
The Peaks to Plains Project works with public land managers, private landowners and Traditional Owners across the You Yang Ranges and immediately surrounding low lying grasslands of the Werribee Plains to protect and enhance these environments.
Led by the Port Phillip & Westernport Catchment Management Authority, this project works in partnership with Greater Geelong Council, Parks Victoria, Mt Rothwell Conservation Centre, Wadawurrung Traditional Owners Aboriginal Corporation, Melbourne Water, Little River Landcare Group and NatureWest and to develop and deliver an integrated weed, rabbit and goat control program across both private and public land in the project area.
The project aims to eradicate goats from the You Yangs Regional Park, control priority weeds such as boneseed and serrated tussock, and reduce the impact of rabbits on sensitive vegetation communities.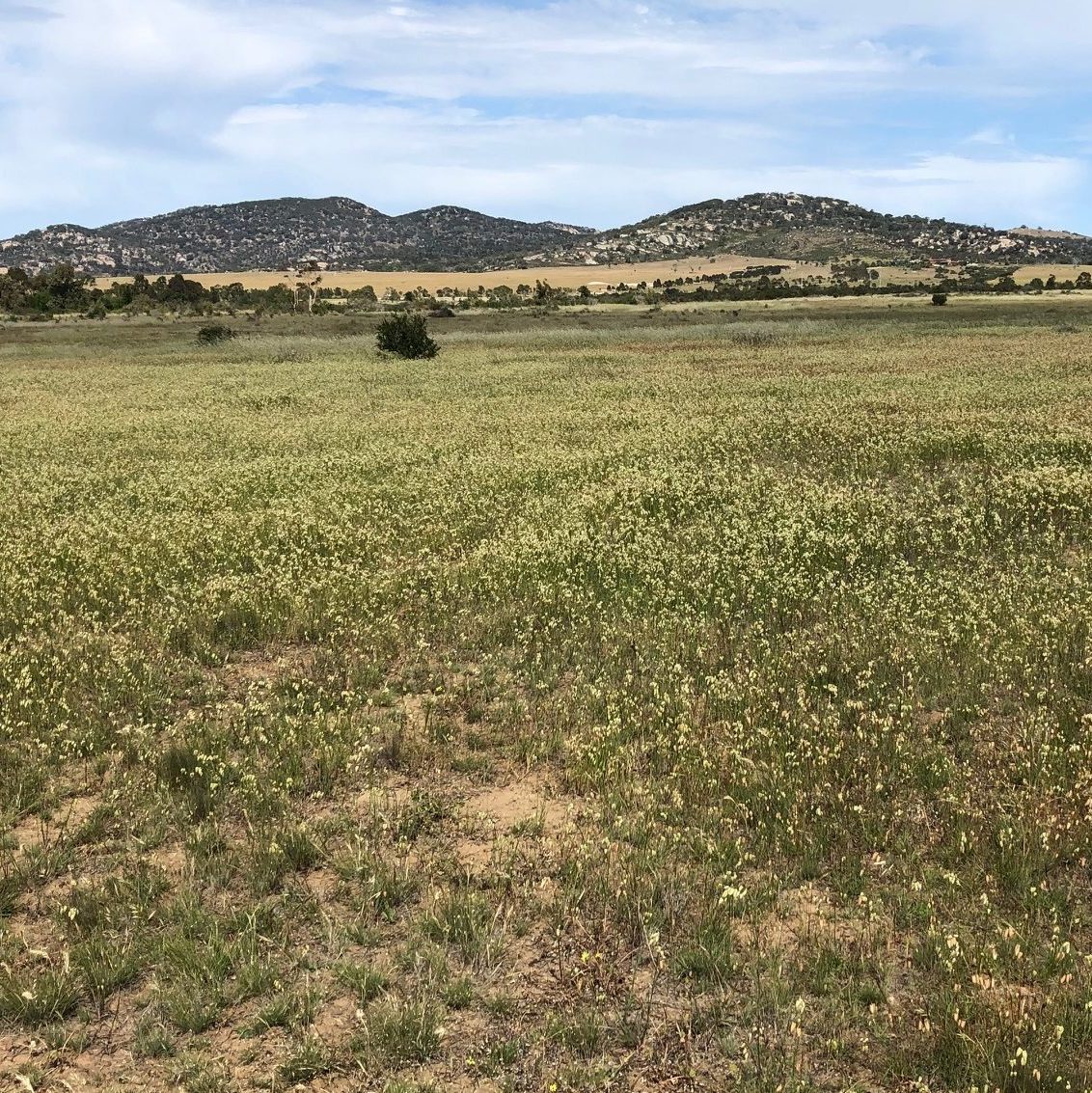 Themes and Local Areas
| | |
| --- | --- |
| Primary Theme: | Native vegetation |
| Other Themes: | Native animals, Communities |
| Primary Local Area: | Moorabool, Melton, Wyndham & Greater Geelong |
| Other Local Areas: | – |
| Project location: | This project extends from the You Yang Ranges and surrounding grasslands across the plains to the Brisbane Ranges National Park |
| Scale of the project: | Landscape |
| New or continuing work: | Continuing/building on previous work |
Project partners
| | |
| --- | --- |
| Lead organisation: | Melbourne Water |
| Key partners: | Greater Geelong Council, Parks Victoria, Mt Rothwell Conservation Centre, Wadawurrung Traditional Owners Aboriginal Corporation, Little River Landcare Group, NatureWest, Department of Energy, Environment and Climate Action (DEECA) |
| Registered Aboriginal Party/s relevant to the project or its area: | Wurundjeri Woi Wurrung Cultural Heritage Aboriginal Corporation, Wadawurrung Traditional Owners Aboriginal Corporation |
Investment opportunities
| | |
| --- | --- |
| Opportunities for investors within this project start from: | $$$ (Hundreds of thousands of dollars) |
| Estimated scale of investment for full project implementation: | $$$ (Hundreds of thousands of dollars) |
| Estimated timeframe for full project implementation: | 2-10 years |
Contribution toward targets
| | |
| --- | --- |
| Primary Regional Catchment Strategy target: | Pest and weed control – At least 151,200 hectares of pest herbivore control and 50,400 hectares of weed control undertaken in priority areas in this region between 2017 and 2050 |
| Relevant Biodiversity 2037 goal: | Undertake pest predator control to protect native animal species in priority areas |
| Relevant National Landcare Program priority: | Soil, biodiversity and vegetation – Projects that will protect and enhance on-farm remnant native vegetation |
More information