Increasing knowledge and understanding of significant plant species
The 'Significant plants of the Brisbane Ranges' conservation project will target the Brisbane Ranges National Park, surrounding private properties, local government reserves and roadsides, covering an area of 32,811 hectares.
To identify and then enhance important native vegetation of this area including the Grassy Eucalypt Woodland and Natural Temperate Grassland of the Victorian Volcanic Plain and associated species, the project will incorporate an extensive landholder incentives and engagement program to assist with the mapping of a selection of plant species significant to the Brisbane Ranges area that are locally endemic, are part of a disjunct population and are locally rare or unusual across public and private land. The project will undertake large-scale targeted pest plant and animal control works, stock exclusion fencing, targeted revegetation works, and permanent protection around the targeted plant species. All with the aim to increase our knowledge of the distribution, protection, and enhancement of the significant plant species and their vegetation communities that support them.
The project will target the following pest plants; Sallow Wattle, Gorse, Serrated Tussock, South African Weed Orchid, Bluebell Creeper and Phytophthora cinnamomi.
This collaborative partnership, cross tenure project will provide a great example on how working together to protect and enhance the significant plants of the Brisbane Ranges can really work.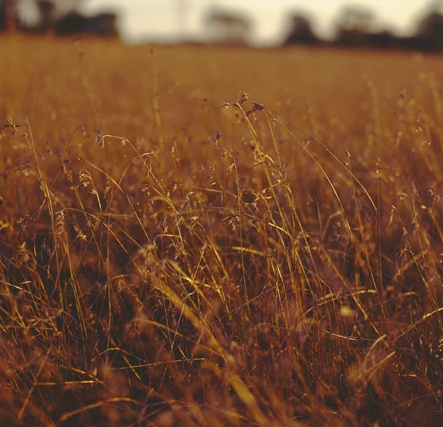 Themes and Local Areas
| | |
| --- | --- |
| Primary Theme: | Native vegetation |
| Other Themes: | Native animals |
| Primary Local Area: | Moorabool, Melton, Wyndham & Greater Geelong |
| Other Local Areas: | – |
| Project location: | This project will work across the Brisbane Ranges National Park and surrounding private properties |
| Scale of the project: | Landscape |
| New or continuing work: | New project/work |
Project partners
| | |
| --- | --- |
| Lead organisation: | Melbourne Water – though the Grow West Program |
| Key partners: | Wadawurrung Traditional Owners Aboriginal Corporation, Trust for Nature, Parks Victoria, Corangamite Catchment Management Authority, Moorabool Shire Council, Golden Plains Shire Council, City of Greater Geelong, Friends of Brisbane Ranges, Brisbane Ranges Landcare Group |
| Registered Aboriginal Party/s relevant to the project or its area: | Wurundjeri Woi Wurrung Cultural Heritage Aboriginal Corporation, Wadawurrung Traditional Owners Aboriginal Corporation |
Investment opportunities
| | |
| --- | --- |
| Opportunities for investors within this project start from: | $$$ (Hundreds of thousands of dollars) |
| Estimated scale of investment for full project implementation: | $$$$ (Millions of dollars) |
| Estimated timeframe for full project implementation: | 2-10 years |
Contribution toward targets
| | |
| --- | --- |
| Primary Regional Catchment Strategy target: | Threatened vegetation – All threatened native vegetation species in the region are retained and are self-sustainable, secure, healthy and resilient |
| Relevant Biodiversity 2037 goal: | Protect or assist one or more critically endangered or endangered species/community of native vegetation or native animal |
| Relevant National Landcare Program priority: | Ecological communities – Grassy Eucalypt Woodland and Natural Temperate Grassland of the Victorian Volcanic Plain |
More information
Visit the Grow West website