Improving awareness and adoption of improved soil and land management on small properties around Melbourne
This project will start by working with 500+ hobby farmers and small-scale grazing property owners, including farms with horses. They will initially be engaged, recruited and supported through delivery of property planning courses assisting them to develop a basic property management plan for their property founded on a land capability assessment and subsidised soil test analysis. They will have access to information tailored to their local area and circumstances, and also be connected to resources such as incentives, expertise and on-property advice, as well as field days focussed on pasture, soil health, native vegetation and biodiversity management practices that will support implementation of their plans.
The project will then assist 200+ of these property owners to advance to the 2nd level of land management competency through property planning workshops. They will prepare a more detailed property management plan, participate in peer discussions to share learnings and experiences, and further field days on specific pasture, soil health, native vegetation, biodiversity and cultural heritage management practices tailored to their needs and to support implementation of key elements of their plan.
The project will next assist 100+ of the property owners that have achieved the 2nd level to reach a 3rd level of competency with further activities and assistance enabling them to become examples of best practice small-scale grazing property management around Melbourne.
Finally, the project will then assist 20+ of these properties to be set up as demonstration properties showing the practices that protect and maintain pasture, soil and vegetation health typical of their area. They will be used as host sites for field days with their owners as key presenters. Horse properties will be included as this is a common enterprise on many small properties around Melbourne. The field days will be open to all small-scale grazing property owners across the region, extending the opportunity for increasing the awareness, knowledge and skills of many more land managers beyond those directly involved in the property planning courses.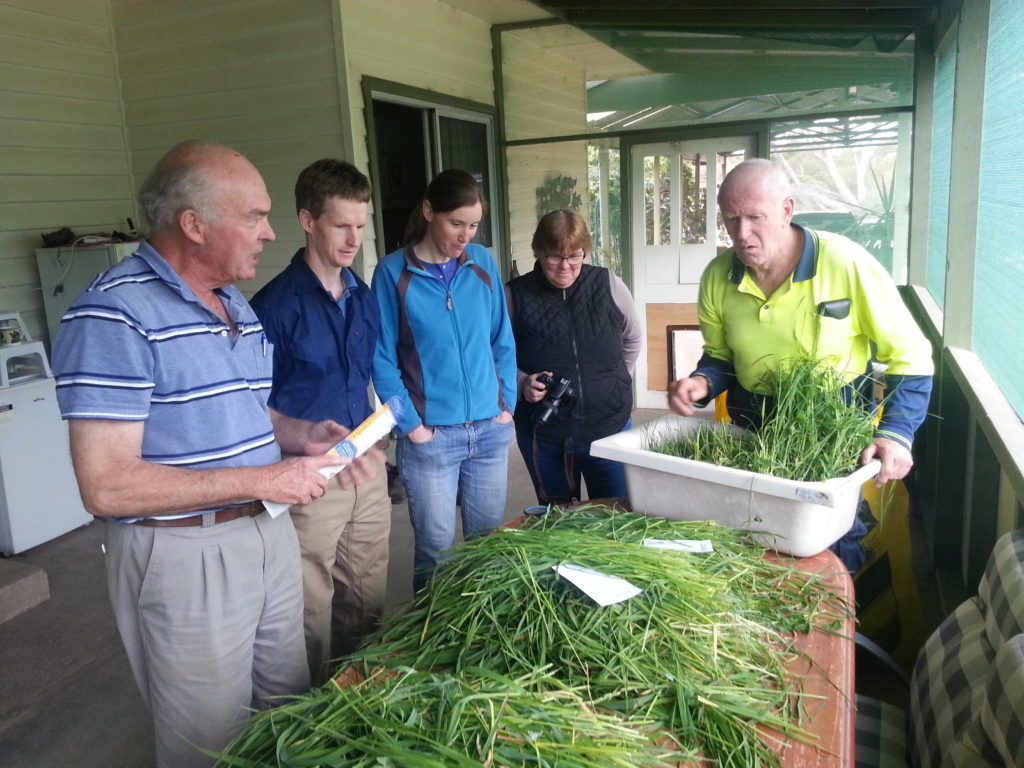 Themes and Local Areas
| | |
| --- | --- |
| Primary Theme: | Sustainable agriculture |
| Other Themes: | Soil Health, Land Use, Climate Change |
| Primary Local Area: | All Local Areas |
| Other Local Areas: | |
| Project location: | This project will work with the owners of small properties across the region |
| Scale of the project: | Information |
| New or continuing work: | New work |
Project partners
| | |
| --- | --- |
| Lead organisation: | Melbourne Water |
| Key partners: | Farmers, Agricultural industry organisations and experts, Councils, Landcare Networks |
| Registered Aboriginal Party/s relevant to the project or its area: | Bunurong Land Council Aboriginal Corporation, Wurundjeri Woi Wurrung Cultural Heritage Aboriginal Corporation, Wadawurrung Traditional Owners Aboriginal Corporation |
Investment opportunities
| | |
| --- | --- |
| Opportunities for investors within this project start from: | $$$ (Hundreds of thousands of dollars) |
| Estimated scale of investment for full project implementation: | $$$ (Hundreds of thousands of dollars) |
| Estimated timeframe for full project implementation: | 1-2 years |
Contribution toward targets
| | |
| --- | --- |
| Primary Regional Catchment Strategy target: | Sustainable agriculture systems – This region's farms and agricultural industries are recognised as leaders in agri-ecological sustainability and resilience |
| Relevant Biodiversity 2037 goal: | – |
| Relevant National Landcare Program priority: | Agriculture systems – Projects that support industries, farmers and fishers to adopt new management practices that help them to adjust to weather and/or climate variability |
More information
Karen.Thomas@melbournewater.com.au